Welcome to the official website for the Brushmasters get-a-way 2017! September 29 - October 1
The Brushmasters get-a-way is a live, 3 day interactive, hands on workshop nestled in the mountains of one of Colorado's most unique artist town of, Paonia Colorado at the beautiful resort of Wisehart Springs Inn. This interactive workshop will feature some of the nations top & most excelled custom painters & is backed by some of the biggest names in the Kustom Kulture industry. We will specialize & focus on the teaching of timeless trades including: Hand pinstriping, Signpainting, hand lettering, Gold & Silver leaf techniques, Custom paint, panel techniques & graphics. Over the course of the 3 day workshop we hope to not only teach you the basics to get you going on your own, but also, offer a much more intimate learning creative hands on experience with our master instructors with memories that will last a lifetime. All of our events are fully catered & sponsored to keep pricing minimal & carry that same intimate luxury getaway creative experience we have been striving to reach. Thank you for your interests & we're eager to teach you our trade!
 -The Brushmasters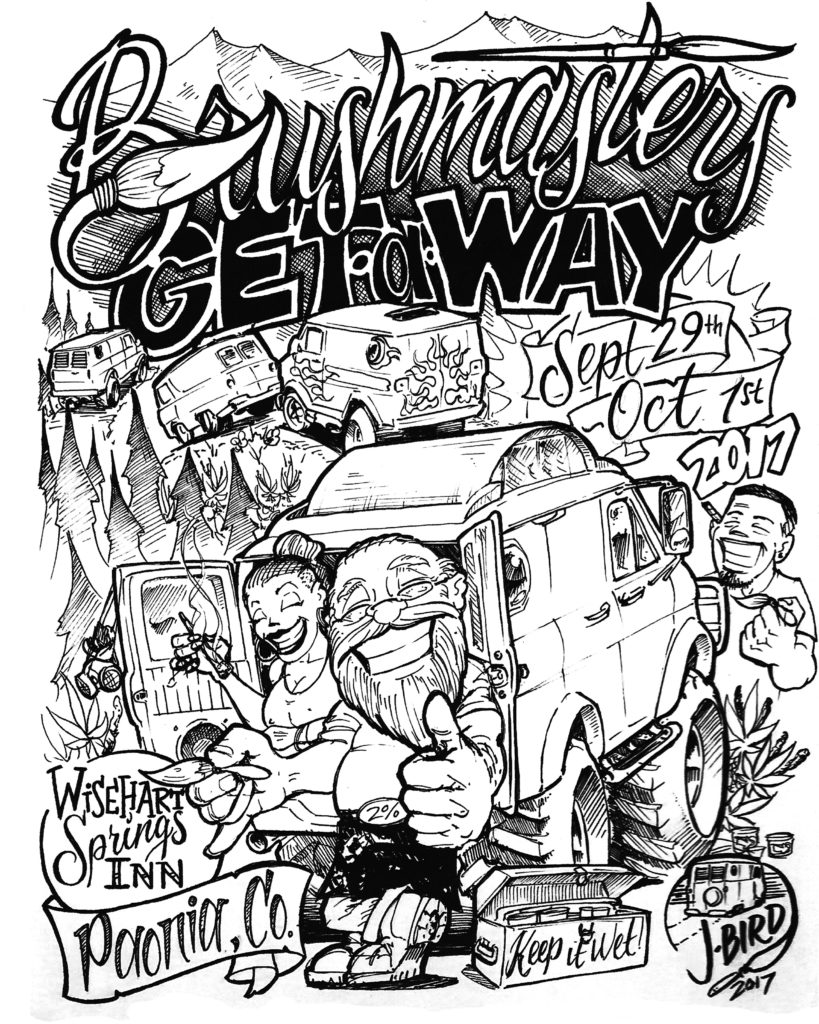 Brushmasters will be held in Colorado at Wisehart Springs Inn 39508 Pitkin Road, Paonia, CO 81428 from September 29 - October 1.
Rocky Mountain Inn  is also located just 2 miles from the event grounds for Silver packages not wanting to camp.
If you'd like to book a hotel or RV spot nearby the event grounds (not a part of a package) please contact Redwood Arms Motel 970-527-4148
*Mention Brushmasters Get-a-way for a discounted rate!
 *Additional $65 camping passes will be available during artist check-in for those not participating in the class. Artist check-in will be Friday Sept. 29 from 12-4pm. (All artist/ ticket holders will be able to check-in anytime throughout the event.)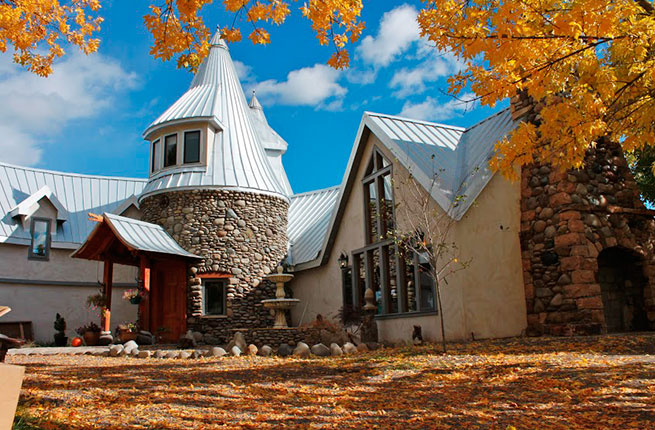 This picture is of the beautiful wisehart springs inn.
For More Information..
Call us toll free at our office. The telephone number is: 970-527-3777(Call only)
Sunday 1-4 pm open to public art charity auction.
Questions?
If you have any questions feel free to contact us at Brushmastersgetaway@gmail.com!
We will make sure kids get paint brushes back in their hands!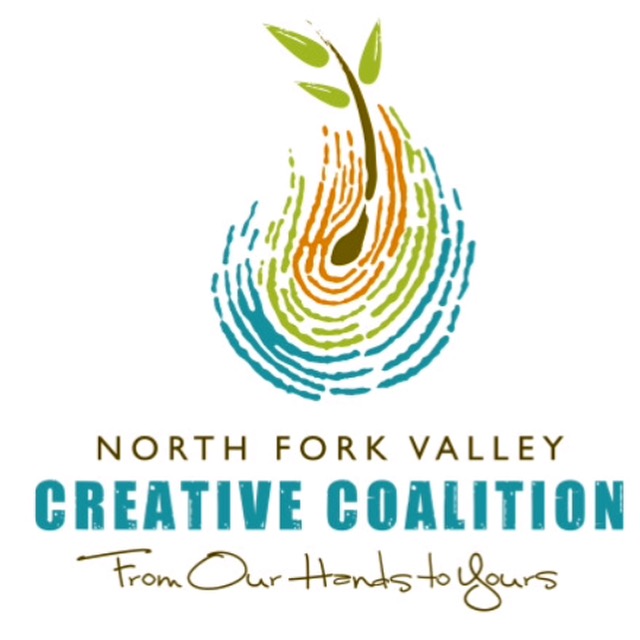 Buy a ticket
Tickets range from $399 to $849.