Tickets
Here at Brushmasters Getaway your not just buying a "ticket". You are purchasing a very rare experience to learn from some of the best, most humble kulture artists from around the world! Because it was our duty to make ticketing affordable, we've teamed up with great friends and some of the best sponsors in the Kustom Kulture industry. There are currently 2 tiers of tickets to choose from: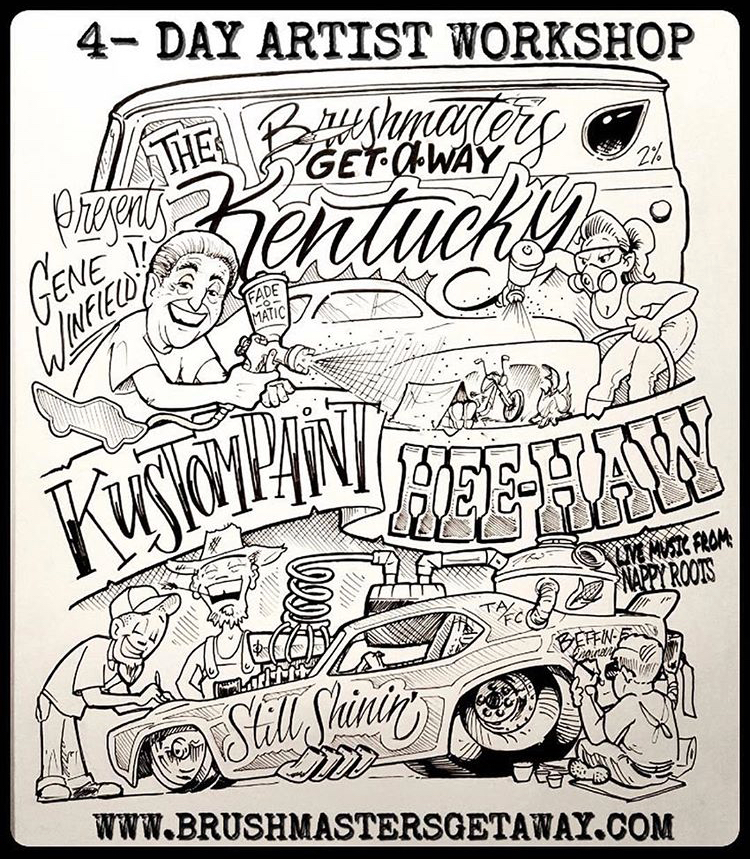 Gold - $449
The Gold pass is our most popular option which allows the pass holder to take every workshop as well as camp on the premises just yards away from the workshop! A gold pass includes as follows:
Access to All Workshops

Unlimited Shower Use

Sponsored Goody Bag
Sponsored Event T-shirt
Free Camping W/ Lanyard
3 Mack Paint Brushes

Event Flier

5 sponsored raffle tickets

Experience Of A Lifetime
VIP - $899
The VIP pass has been very popular with couples and the pass holders who are not interested in camping. If you're into a more relaxed luxury vacation retreat type of experience, and you'd like to get a more of a one on one base connection with our instructors, this pass is for you! A VIP pass includes everything in the gold package plus
4-night host hotel stay

Hotel to event shuttle service

Unlimited use of all grounds

VIP Goody Bag
Instructor Signed Event Poster
15 sponsored raffle tickets (20 total when you include gold)
VIP only 1-on-1 instructor time
*SOLD OUT*
No refunds
(Most Brushmasters Getaway events offer only 10-15 VIP passes.)
* VIP Ticket holders will be at the front of each workshop
Checkout
Click to proceed to cart & purchase your tickets.