Brushmasters Getaway Paonia 2019
More instructors & schedules will be updated throughout promotions!
As always ALL 14 instructors will be helping each attendee hands on as a "Floating Instructor" so there's plenty of attention to each class for all of you! Take advantage & pick their brains on your desired problematic areas so you can leave with the right knowledge to excel in your craft!
WEDNESDAY (June 5, 2019) *VIP ONLY
1pm-3pm 'VIP CHECK-IN'
(VIP artists only Check In)
Get your credentials and be the first to jump in! You have hours to pick the brains of some of the top artists from around the world at your fingertips... take advantage!
3pm-11pm "Meeting of the Minds"
Meeting of the Minds is a platform designed to not only allow attendees to socially get intimate one on one paint time with the instructors but also talk about industry and business while doing that! This we don't consider a workshop, it's a piece of mind that you'll never forget & but they're will be plenty of painting to take place! What you learn here will advance your career just in the networking alone, but more importantly, enough knowledge will be dropped on you about marketing your business and making a stand in today's industry by none better, the ones that have done it themselves. This meeting is worth its weight in GOLD you won't want to miss it!
THURSDAY (June 6, 2019)
9am- 11am 'ARTIST CHECK-IN'
ALL attendees & instructors should be checked in during these hours. Vip only can check in Wednesday & skip these hours. During these hours you will receive your event credentials as well as wristband & sponsored goody bag. If your camping be first in line so you have plenty of time to set your camp up.
12pm- 4pm 'Sign Painting & Hand lettering'
-In this course you will be instructed by Topshelf Signs of Saginaw, MI., Signs of Power based out of Dublin Ireland, Lil Dame of Loveland, CO., Buckwild Brand of Los Angles, CA., Darren McKeag of Cedar Rapids, IA. & Mr.Oz from Durango, CO. with all other instructor floating helping you hands on. *To further your education on Signs & Letters @ 4pm a 'Breakout Session' w/ Topshelf Signs & Signs of Power will be available! That's right you can paint Signs and let that be your entire focus of the week if you'd like, or come in and out as you please. In this class you will learn from the very basics & beginning steps to advanced bevels, shadowing, etc to achieve dimension as well as proper layout and cutout. If you want to be a sign painter or pickup new knowledge in the world of hand lettering, this class is for you!
4pm- 5pm 'Break time'
Relax, recharge, fire up your bbq, toss back a cold one and enjoy your 13,000 ft. Rocky Mountain views!
5pm -9pm 'Art of Pinstriping'
This is always one of our most sought after classes & like always we've brought you some serious skills from around the globe! Led by Lil Dame of Loveland, CO., Mr.Oz Designs of Durango, CO., Culver Customs of Louisville, KY., & McKeag Art of Cedar Rapids, IA. In this class you will learn the beginning steps on how to correctly trim your brushes to palleting & layout! From beginner to expert, anyone can learn new tricks in this class to sharpen your knowledge of the almighty sword & we urge you not to miss it! Old school brush techniques in high demand, this class can feed your family and let you travel wherever for work daily!
9pm-? 'Paint Jam Session'
Yes, the stories are true! Each night we like to continue the fun, under the stars with smell of campfire just doing what we all love.. and that's paint! These sessions have went all night in the past and as crazy as it sounds, we encourage it.. embrace your experience in the time you have with your fellow artists, heck, well even provide the paint & brushes! Enjoy these every night because these are thee best times throughout the week as we all bond and really create memories and a network to last a lifetime!
FRIDAY (June 7, 2019)
8am- 12pm 'Custom Paint & Graphics'
This class you will not want to miss! In this class you will learn everything from paint prep, mixing ratios, to custom layout & design! From flake & candy patterns we've brought you some of the best in the color business once again! All 14 instructors will help you hands on in this class & we have some surprises coming your way, so stay tuned this class is going to be lit!
12-1pm Break Time
1pm-5pm 'The Art of Airbrushing'
Jumping right back into the mix, we bring you one of the funnest classes all week! Led by 3 of the industry's top airbrush artists you won't want to miss this fun. Franny Drummond of Paint Zoo Studios in Philadelphia, Los Angeles based Michael Ramirez of Buckwild Brand & Kristian Baena of Zac Brown Customs in Peachtree City, GA. are bringing you some skills to learn from, that's no doubt! From freehand to stencil work, you will learn the fundamentals of how an airbrush works all the way to layout & shading techniques! All beginner and advanced levels can learn from this crew and we couldn't be more excited about it! Candy shades and portrait fades get ready for this one & if you want to take your knowledge further in the almighty airbrush @5pm a breakout session will offered!
6pm-10pm 'The Art of Gold Leaf'
Goldleafing is always the timeless trade we all love so much! Wether it be signs to Lowrider accents on paint this technique stuns us all! Led by instructors Lil Dame of Loveland Colorado, Buckwild Brand of Los Angeles California, Mr.Oz Designs of Durango Colorado, & Signs of Power located in Dublin Ireland, so we can assure from beginner to an "expert" you all can learn something at this one! Glass, automotive paint, adhesion to burnishing & turning we got you covered in the name of Gold Silver variegated & more. Thank you to our sponsor WB Gold Leaf, we will have you all 100% more knowledgeable on this sought after trade, so make sure to not miss this career changing class as it will advance your art in leaps and bounds!
10pm-? 'Paint Jam Session'
The party doesn't have to end & you can paint all night with most of your favorite attendees & instructors all night long! Campfires, paint jams, good friends and the beautiful starry nights of Colorado. These late sessions are where the real memories and friendships are made & we wouldn't miss them for the world, either should you, as they could go all night!
SATURDAY (June 8, 2019)
10am-2pm 'The Art of Lowbrow'
From sketch to paint, you will not want to miss this process! Led by instructors Jeral Tidwell of Louisville, KY., Darren McKeag of Cedar Rapids, IA., Buckwild Brand of Los Angeles, CA., Paint Zoo Studios out of Philadelphia, PA. & others to be listed soon! In this class you will learn the process from beginning to end on exactly how to get that funny kool image you dream in your head to reality! You don't want to miss the surprises we have planned for this one it's going to be a doozie!
2pm-3pm 'Break time'
Get charged up here, because the night could be a long one! As always there will be food throughout breaks and you can always keep painting as many take breaks when they desire.
3pm-7pm 'Recappin & Panel Jammin'
Here we will be painting anything you want! Instructors will be doing very hands on specific breakout classes, breaking up into small groups in your desired field. So if you really want to learn airbrushing, you'll have 3 of the best airbrush instructors to sit down with to focus on your progression or specifically airbrushing. This is a great time to pick the brains of some of the best in the business so be sure not to forget to ask many questions! 14 instructors, 14 different groups and your not stuck at 1 or 2, walk around & learn as much as you can!
5pm-6pm 'Charity Art Auction'
It's all up for grabs! Yes it is, you can put your pieces into the auction and bid on many pieces of art from all over the world! Proceeds will aid 'The Learning Council' & 'North Fork Creative Coalition' so we can assure tangible art supplies are being implemented into educational art formats both regionally in Colorado and globally to sustain longevity within our industry. You may send pieces even if your not in attendance we always appreciate the support of our efforts!
6pm-10pm 'The Getaway'
It's always the Getaway when you come to our events but this is the official 'Getaway'! Relax unwind listen to LIVE music, Paint, have some cold beers & Colorado treats and simply enjoy! This is our favorite part every year but we have some trucks up our sleeves to make 2019 the most unforgettable year we've had yet! Our instructors will be painting at their free will now, so if you want a keepsake to get collaborated on this is your time to ask them! In previous years this has went all night & some.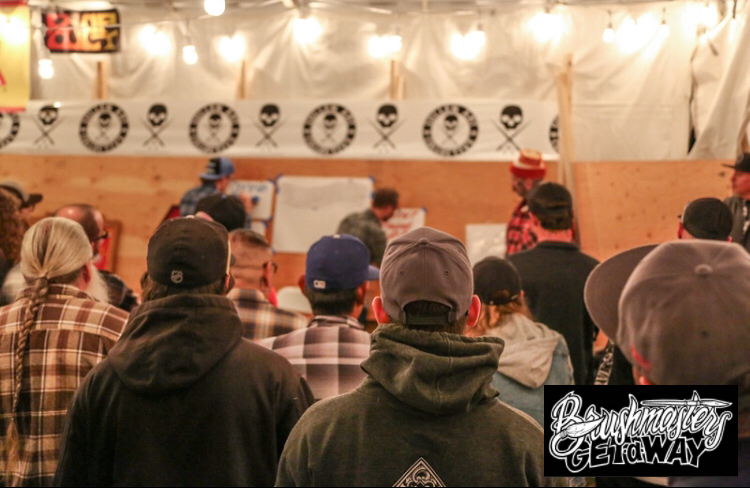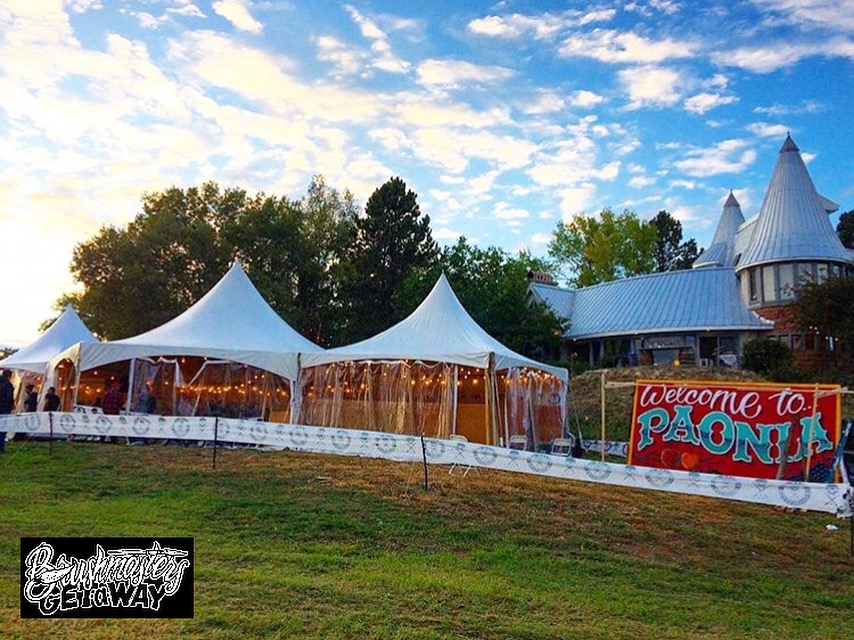 Questions?
If you have any questions feel free to contact us at Brushmastersgetaway@gmail.com!